2017 Thailand e-commerce market year-end summary
According to the latest reports indicate from Google and Temasek, by 2025, the scale of e-commerce market in Southeast Asia is expected to exceed 88.1 billion U.S. dollars, even though this figure was only 10.9 billion U.S. dollars by the end of 2017.
Thailand is a major market in Southeast Asia that can not be ignored. More and more Thai consumers are turning to online shopping. Thailand has a population of 65 million and more than 90 million mobile SIM cards. About 20 million people have access to the Internet. But e-commerce is just over $ 1 billion and Thailand's GDP is $ 600 billion. We can easily see the potential of the Thai e-commerce market.
Southeast Asia's e-commerce price relations polymerization platform iPrice, recently released the 2017 Thailand e-commerce year-end summary review, which is as follows:
1、12.12 Than 11.11 More let Thai consumers are interested ?
According to the data of Google Trends, iPrice sorted out TOP5, the most searched e-commerce website of Thai consumers since 2017. It found that the Thai consumers' attention and search volume to 12.12 was even higher than 11.11, Despite the double 11 online shopping promotion hype commercials flooded.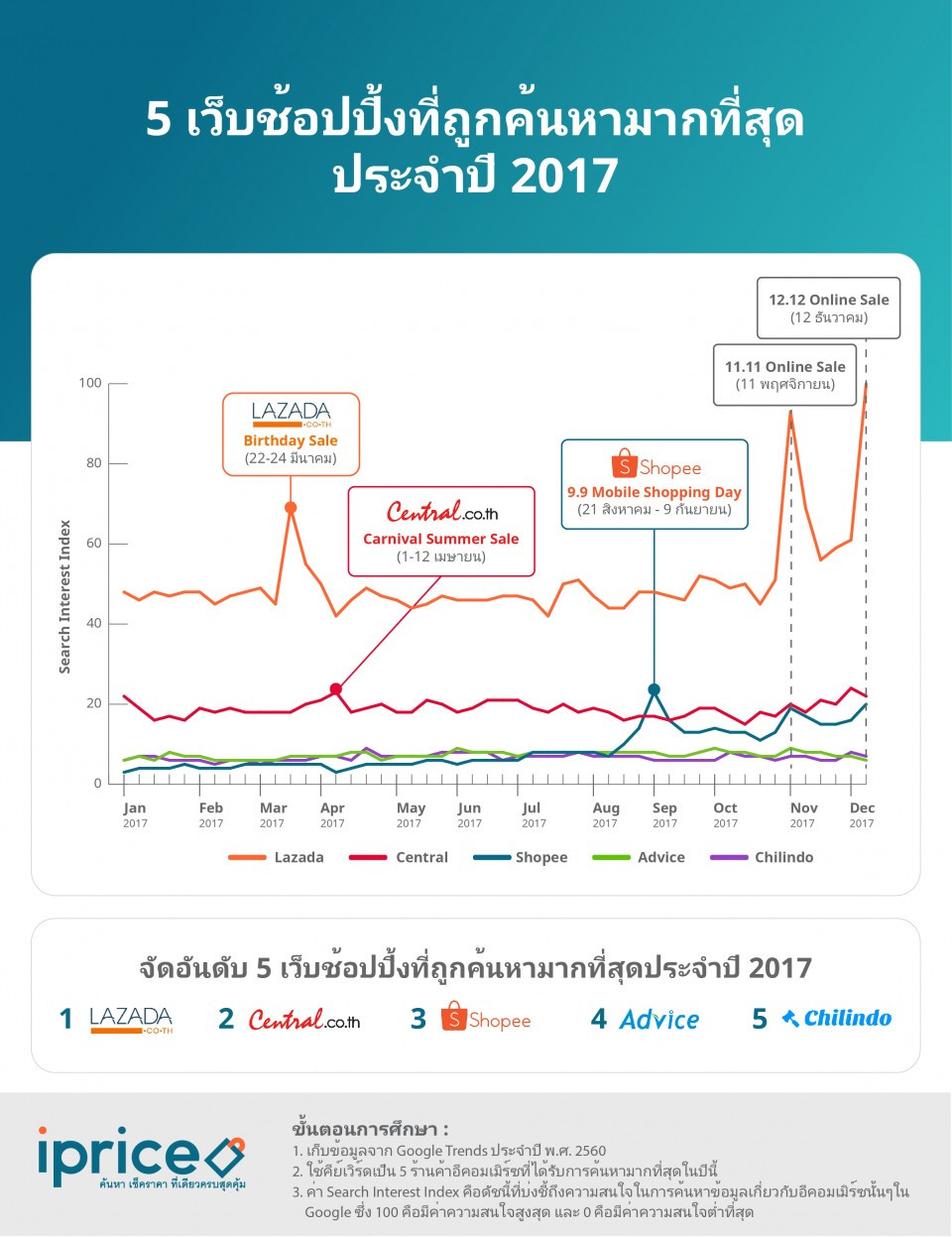 As can be seen from the figure, lazada obtained a search index of interest of up to 100 at 12.12, the highest peak for the year, while 11.11 only had 93 points.
2、2017 Year TOP5 mobile shopping application
lazada and shopee in Thailand mobile terminal competition is fierce.
Since the second quarter of this year,focused mobile devices Shopee overtake lazada on the App Store, Ranking first. But in the GP list, lazada topped the list, shopee relegated to the second.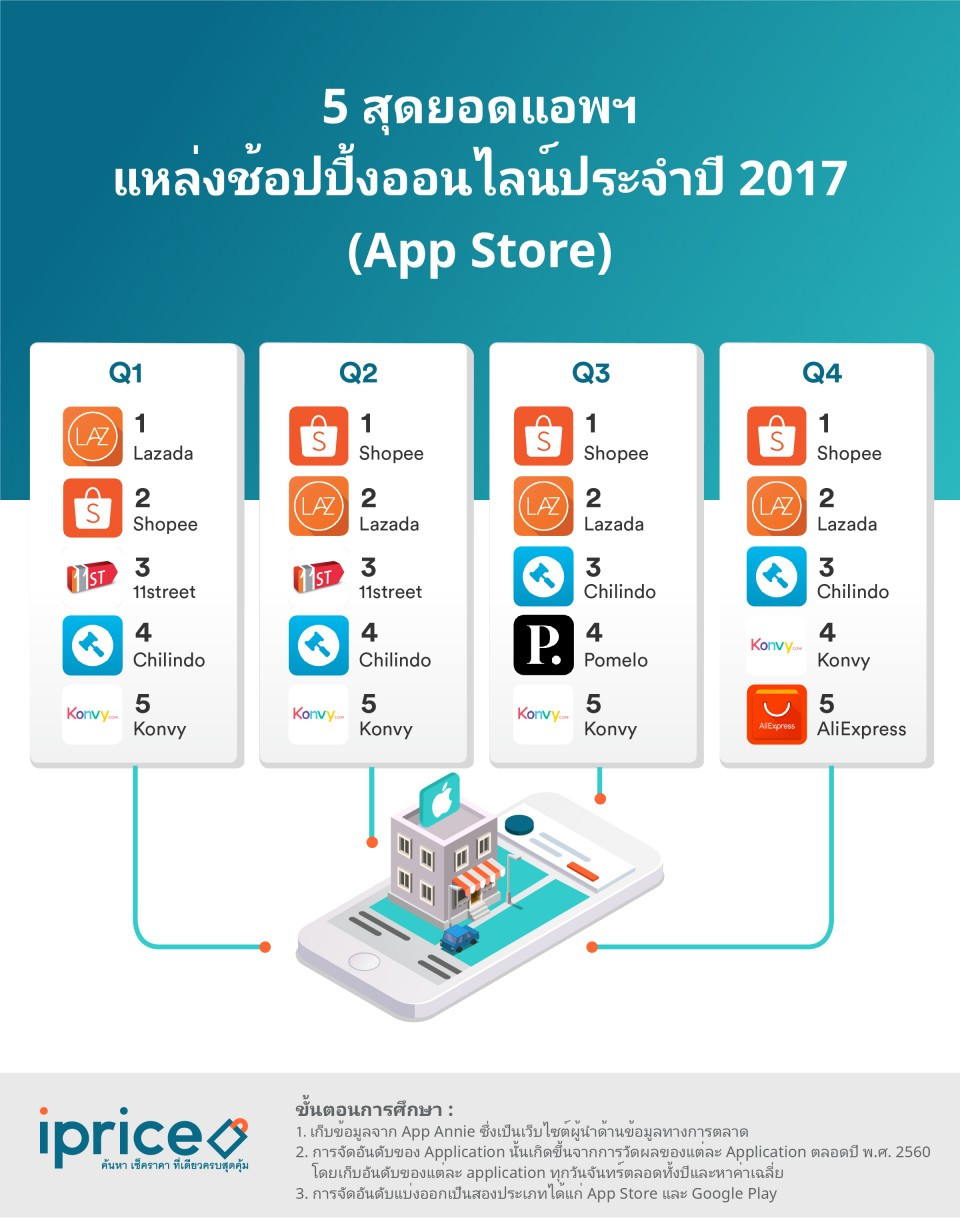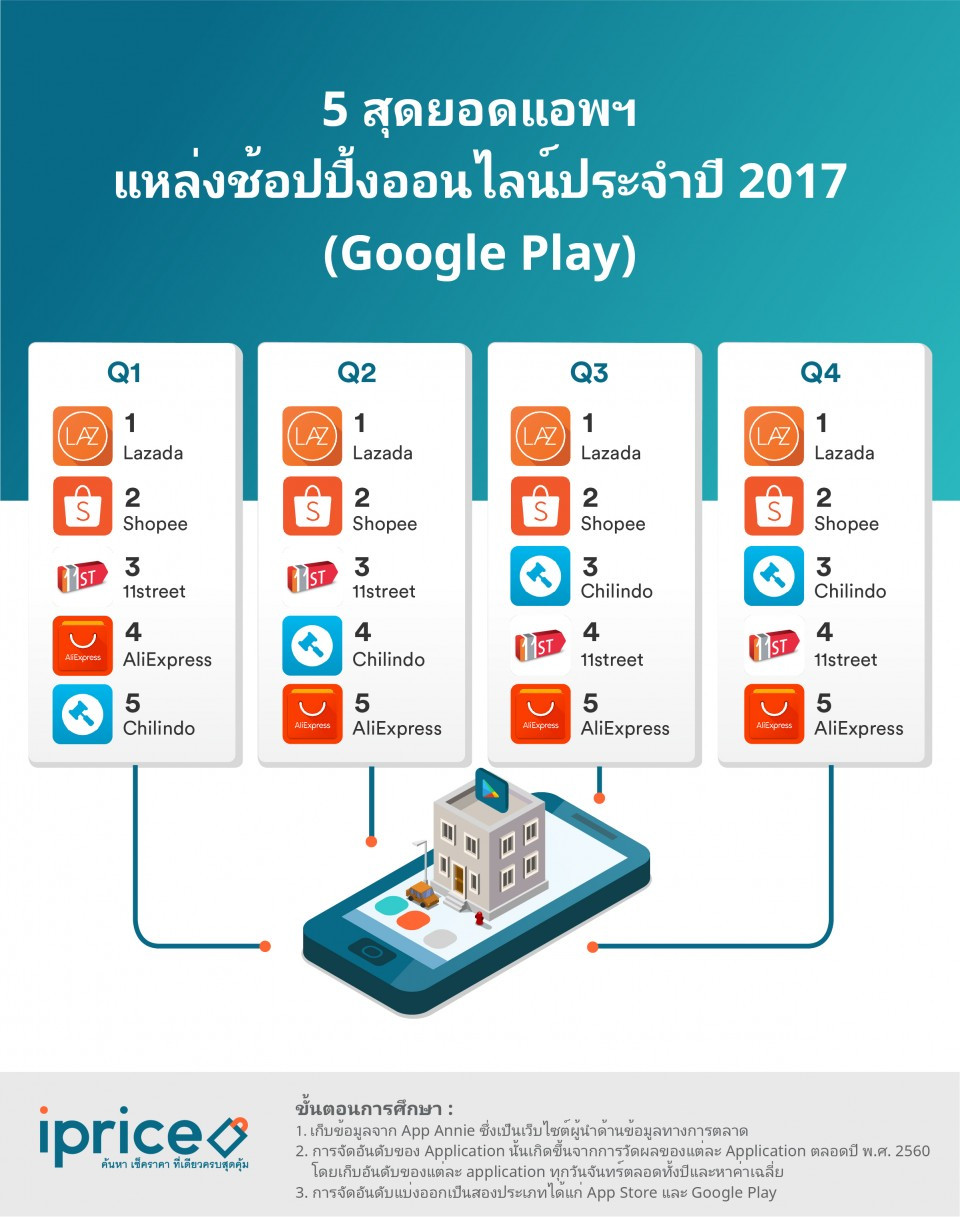 3、The most popular eCommerce platform on Facebook
Lazada Thailand Station Facebook fans up to 4.05 million, ranking first; lazada Use Facebook as a sales tool, posted a variety of promotional activities, get a lot of consumer praise.